The Maybourne Beverly Hills
Harbour + The Maybourne Beverly Hills
Always escape stylishly. Nestled in LA's most coveted zip code — 90210 — The Maybourne is a beautiful spot to unwind. 
Set in a landmark location in the heart of the Golden Triangle (a quick skip to Rodeo Drive), The Maybourne is California through and through. It's the perfect mix of culinary creativity and contemporary comfort, fueled by the one-of-a-kind energy of Beverly Hills.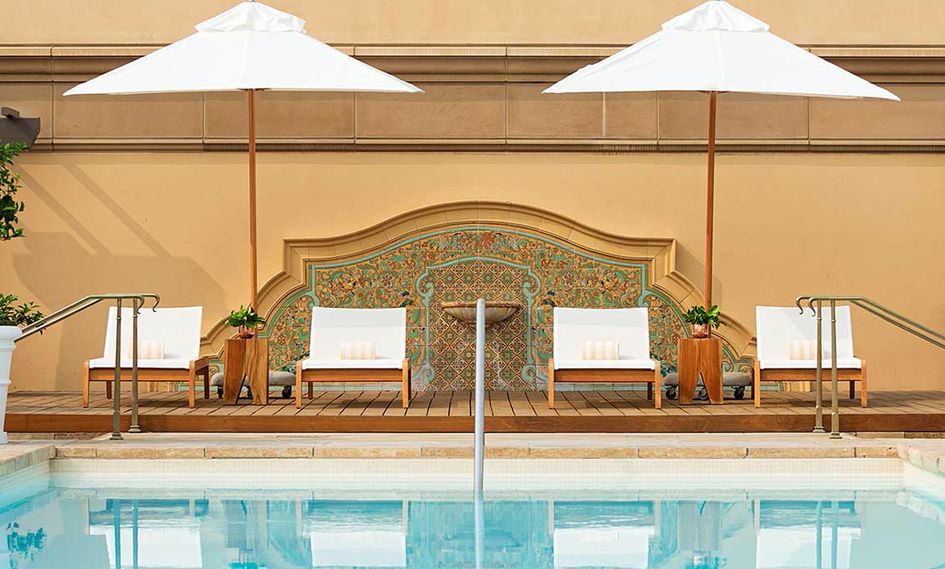 Sit beneath blue skies and bright white parasols in The Terrace, The Maybourne's restaurant that brings the California countryside to the city. Your front-row seat to Beverly Hills and its serene cascading fountain just happens to be in a Harbour chair — our Pacific Teak Folding Chair. It's the perfect touch of casual for alfresco meals with friends.
Moving upstairs, the rooftop pool is a stunner. With artisan tiling and lush greenery, it's a breathtaking backdrop for our Pacific Sun Lounges in natural teak and Pure side tables molded from sustainably harvested timber. Organic and neutral, these minimal pieces add to the feeling of being in an all-natural state of relaxation — even while the city pulses all around.
And when you need that extra deep retreat, may we recommend a good ol' cabana-and-chill. They've even got televisions in there for all your guilty-pleasure bingeing. 

The Maybourne Beverly Hills, 225 North Canon, Beverly Hills, CA 90210